: A playful and experiential workshop on Scrum through LEGO®
Scrum through LEGO®
Time: -
Facilitator: Masao Ishihara
Location: BHAU Institute
Beside COEP Boat Club, College of Engineering,
Shivajinagar, Pune, Maharashtra 411005
Map
Register via E-Mail
Overview
A playful and experiential workshop on Scrum through LEGO®.
Scrum, an agile framework created by Ken Schwaber and Jeff Sutherland, has spread all over the world. Now, over 12 million people are using it in virtually any industry from governments to small IT companies. But a lot of organizations struggle to run Scrum effectively. It is not only about following the ceremonies, but it is also about understanding the essence of them. Having a thought-process that resonates with Scrum will improve the team's performance, decision making and handling of critical events.
LEGO® SERIOUS PLAY® is a methodology for exploring and dealing with real issues and challenges in real-time. It is a science-based process and draws on extensive research from the fields of business, organizational development, psychology, and learning is based on the concept of "hand knowledge."
Why Attend?
To know how the Scrum teams are helping the organization become Agile.
To understand how the organization's growth is attributed to the ability to BEING Agile and excelling in Agile Implementation.
To learn how playfulness can help your Scrum teams to be more effective.
To develop a thought-process that captures the essence of Scrum and change the way Scrum is practiced to make if more solution-oriented.
To find a reason and answer to why the Scrum team is still doing a lot of firefighting and working under pressure?
It Is Not
A Scrum training or an exam.
An attempt to convince you of a new Agile Framework
A new buzz word filled with new jargon and new roles
Just normal games or training activities which you cannot associate with Agility
Death by Powerpoint!
Through a hands-on, minds-on approach and play, it will bring-forth practical application of ideas, you will experience tools and mindsets that compel innovation.
Who Should Attend?
Beginners and intermediates who have worked in minimum one Scrum project, Scrum Practitioners wanting to empower their teams, Agile Coaches aiming to overcome the challenges of Agile Mindsets.
Prerequisite
Should already know about Scrum.
Outcomes
Learn to use Scrum effectively through 2 different approaches of LEGO®.
Understand the interplay of Scrum roles and team decisions for Organizational Agility.
Blend Systems Thinking and 3D play into Scrum and Agile Practice.
Gain more understanding of deeper aspects of Scrum, gain knowledge and wisdom on Agility from others.
Learn to build the culture of Agility at grassroots
Agenda
Day 1
| Start | Duration | End | Topic |
| --- | --- | --- | --- |
| 09:00 | 1 hour | 10:00 | Overview of Scrum and Introduction to Scrum using LEGO® 4 Scrum |
| 10:00 | 3 hours | 13:00 | LEGO® 4 Scrum |
| 13:00 | 1 hour | 14:00 | Lunch |
| 14:00 | 1 hour | 15:00 | Introduction to LEGO® SERIOUS PLAY® and skills building |
| 15:00 | 2 hours | 17:00 | Identity session: to expand our windows to know team members and the Scrum based Roles deeper and better |
Day 2
| Start | Duration | End | Topic |
| --- | --- | --- | --- |
| 09:00 | 2 hours | 11:00 | Team life session: How we do what we do when practicing SCRUM? This session will help participants clear to see unseen aspect of the "Scrum Team" |
| 11:00 | 2 hours | 13:00 | Playing emergence: We will bring in systems thinking to view how practicing Scrum helps us to become more Agile in unexpected events to see how it will respond. From careful observation, the team will learn why they think the way do. |
| 13:00 | 1 hour | 14:00 | Lunch |
| 14:00 | 1 hour | 15:30 | Playing emergence continued |
| 15:30 | 2 hours | 17:00 | Finding Simple Guiding Principles: The team will discover and construct collective intelligence that will help them prepare future events in sprint to make right decisions as "team" |
Facilitator
Masao Ishihara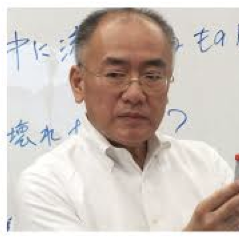 Delivered LEGO® SERIOUS PLAY® (LSP) workshops at Fortune 500 companies, LSP facilitator trainer, visiting professor at international universities, believer of constructionism. Certified Master trainer in Educational Mobile Computing by MIT.
How to Register?
Register via E-Mail
References