: LEGO® SERIOUS PLAY® Meetup
LEGO® SERIOUS PLAY®
Time:
Speaker: Laxman Murugappan
Host: TBA
Location: TBA
About the meetup
Laxman Murugappan and Nelkinda will explore ways how to use LEGO® SERIOUS PLAY® to explore its utility for agile projects. We will look at, not limited to, various aspects:
Using LEGO® SERIOUS PLAY® to develop better product visions
Using LEGO® SERIOUS PLAY® to develop better process visions
Using LEGO® SERIOUS PLAY® for retrospectives
Using LEGO® SERIOUS PLAY® for organizational transformation
Speaker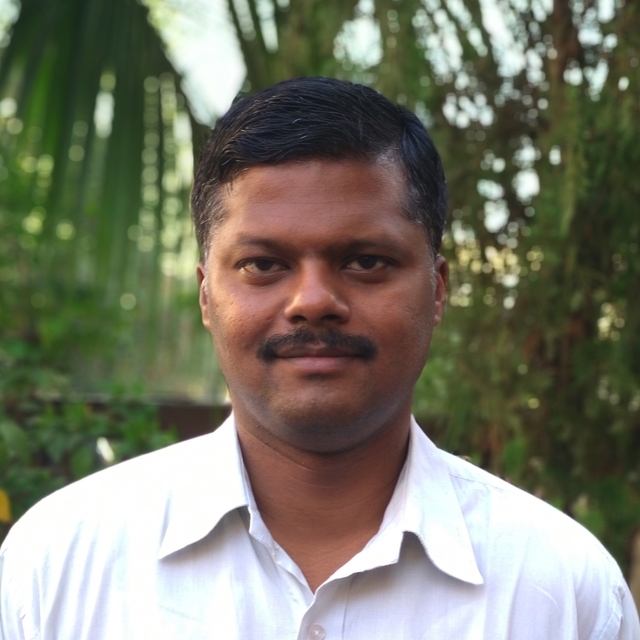 Laxman is founder PlayThinkTransform & co-founder of AcademyOfCustomerExperience Consultancy and one of the driving member for LSP Community India and has 17 years of experience in Technology sector. A certified LEGO® SERIOUS PLAY® facilitator (LSP) (2016), helping organizations identify growth opportunities and solve business problems using SERIOUS PLAY and gamification. He has conducted more than 300 + LSP Workshop with one playful LEGO® brick at a time, Laxman & the PlayThinkTransform team aspires to transform the current work ecosystem of the country into a playful, fun yet serious & meaningful playground. He is also a certified game design expert, a certified customer experience champion coach and primarily looks at CX in areas of process innovation, service excellence, technology solutions & enterprise architecture.
About LEGO® SERIOUS PLAY®
The remaining description in this chapter is copied from the LEGO® SERIOUS PLAY® - Play Think Transform Website with permission from Laxman Murugappan. Copyright Laxman Murugappan, All Rights Reserved.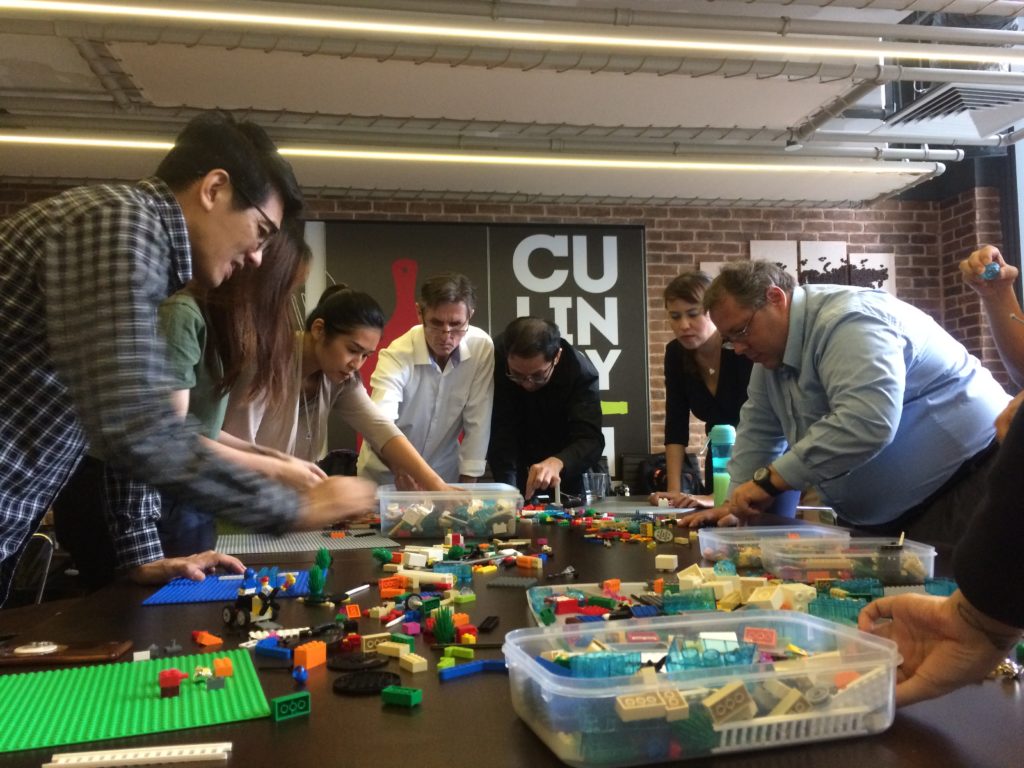 What is LEGO® SERIOUS PLAY®?
LEGO® SERIOUS PLAY® (LSP) is a facilitated meeting, communication, and problem-solving method, where participants are led through a series of questions, which go deeper and deeper.
Why LEGO® SERIOUS PLAY®?
Is an experiential framework
Blends experience with experimentation
Engages one in the world of play and storytelling
Enables thinking in an accelerated and all-inclusive way
Empowers thought process leadership
Can be customized for any given business framework
Enables visual interactive thinking
Kindles creative pursuit
Opens up to new possibilities & unknown/unnoticed insights
Strives to push boundaries
Transforms to achieve desired outcomes
Unearth rich insights in lesser time, 40-60% of which are directly and immediately actionable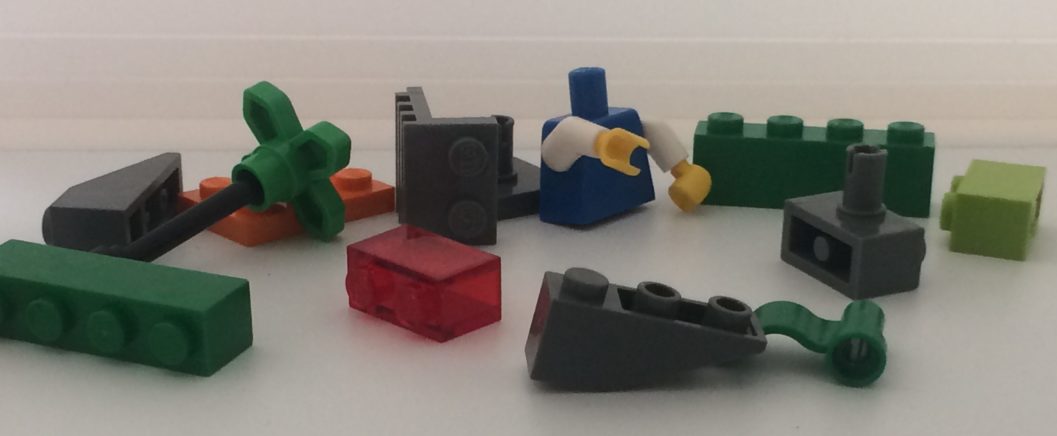 Where can LEGO® SERIOUS PLAY® be used?
The purpose of LEGO® SERIOUS PLAY® is to maximize the full potential, insight, confidence, and commitment of all the people around the table.
Collaboration
Ideation
Individual mentoring and executive development
Unlocking & unblocking mindsets
Culture Co-creation & transformation
Design Thinking & Service Design
Innovation & Co-Innovation
Systems Thinking
Customer Experience Transformation
Facilitate constructive dialog
Visual & 3D Storytelling
Generating new solutions to complex challenges
Uniting a team around a common goal
Building a deeper and broader understanding of a challenge or problem
Preparing a team to deliver a solution in a complex, unpredictable environment
Create a vision or mission statement
Leadership development
Change management
Strategy development and exploration
Innovation and product development
Links