: Nelkinda Tech Kids Meetup
Nelkinda Tech Kids Meetup
Time:
Host: Nelkinda Software Craft Pvt Ltd
Speaker1: Arnav Shukla
Speaker2: Aryan Chauhan
Seats

| available | booked | total |
| --- | --- | --- |
| 09 | 06 | 15 |
Location: Nelkinda Software Craft
Shivam bungalow, P18,
Tapovan Society, Bavdhan
Pune, India
Map
Register via E-Mail
This Nelkinda Tech Kids Meetup is going to be a very special one. Celebrating the birthday of Admiral Grace Murray Hopper and the Computer Science Education Week. We have two kids as speakers who will talk about their programming and technology experience and exposure; and an Hour of Code activity.
Talk 1: Programming Fundamentals for Kids
This talk will be presented by Arnav Shukla.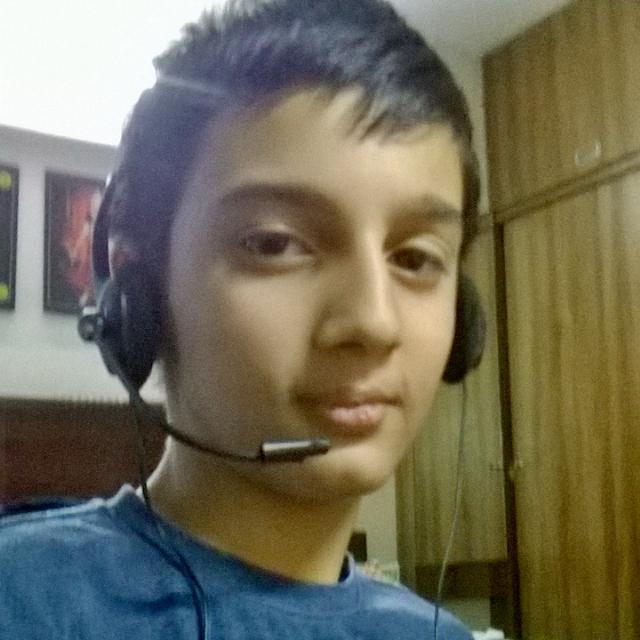 Arnav is a 7th standard student at Ryan International School. He is fond of computer programming and has learned python language programming.
He is a big fan of computer games and Minecraft is his favorite one.

Highlights of the talk
In this talk, Arnav will talk about some fundamentals of python programming. He will cover following topics through his talks.
Python as programming language
How to use Development environment
Basics of programming
Variables
Condition statements
Loops
Methods
Input and output streams
Demonstration of Calculator program in Python
Talk 2: World of Robotics
This talk will be presented by Aryan Chauhan.


Aryan is a 8th standard student at Symbiosis School.
He is fond of robotics field and hence always keeps gaining knowledge about it.
He likes to play table tennis and skateboarding.

Highlights of the talk
In this talk, Aryan will talk about his journey towards the field of robotics. Being passionate about robotics he started liking mathematics which was not his favorite subject before. He says robotics is fun because it is the combination of Mechanics and Electronics. He has learned PCB soldering skills and gaining knowledge about robotics. He would share his experiences and knowledge about robotics and showcase some of his robotics projects.
Hour of Code
Overview

The Hour of Code is a global movement reaching tens of millions of students in 180+ countries. The movement brings the fascinating world of computer programming to those who don't know about it yet. Kids (…especially 6 - 13 yr olds…) and adults who have never seen a line of code get an opportunity to write code (…with some help of course…) and see its impact first hand… :-)
This event happens as part of the Global Hour of Code movement during the Computer Science Education Week.
The Event
The event will feature a 1 hour introduction to the world of code. In creative ways, we will demonstrate how simple it is for anyone to learn the basics of code.
Fun Activity
With some of their favorite cartoon characters, kids will learn how to arrange basic blocks of code to animate the characters on a screen, eventually designing a small game in an hour.
That's right! Your kids will design a small game in an hour … :-)
Prerequisites
Unfortunately, we don't have enough spare machines for this exercise. So your kids will have to bring their own laptops or tablets for this event.
Registration
Please register for Nelkinda Tech Kids Meetup by sending an e-mail to events@nelkinda.com.