: Nelkinda December Meetup
Nelkinda December Meetup
Time:
Host: Nelkinda Software Craft Pvt Ltd
Speaker 1: Surabhi Borgikar
Speaker 2: Akanksha Sogani
Speaker 3: Vandana Saxena Poria OBE
Speaker 4: Zara Poria
Seats

| available | booked | total | waitlist |
| --- | --- | --- | --- |
| 7 | 38 | 45 | 0 |
Location: Nelkinda Software Craft
Shivam bungalow, P18,
Tapovan Society, Bavdhan
Pune, India
Map
Register
This Nelkinda December Meetup is going to be a very special one. It's the celebration of the birthday of Admiral Grace Murray Hopper and the celebration of Computer Science Education Week. Nelkinda would be celebrating this day with great enthusiasm by bringing extraordinary women in technology and business under one roof speaking about technology, science, life, career and self inspirations. It's going to be remarkable, potentially motivational and worth attending!
And, of course, there will be sandwiches. We have sandwiches. Some may say that we have the best sandwiches in the world.
Topic 1: Blockchain: What's the Hype
This talk will be presented by Surabhi Borgikar.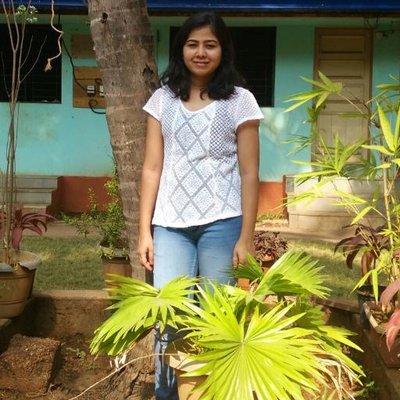 Surabhi is a Software Engineer at Oogway Consulting, Gopher and Blockchain Enthusiast. She is a software engineer with a demonstrated history of working with information technology, product Engineering, and the services industry. She is skilled in Go and the development of smart contracts with Blockchain technologies and well versed in the implementation of web services. She has completed her Bachelor of Engineering in Computer Science at the Padre Conceição College of Engineering, Goa.
Highlights of the Talk
Why and What is the Blockchain Technology?
The Birth of Bitcoin
Blockchain Use Cases
Understanding the Potential of Smart Contracts
Comparison of a few Blockchain Implementations
Topic 2: Vibrate Higher!
This talk will be presented by Akanksha Sogani.

Akanksha is a Manager-HR at Perennial Systems, Founder of the SimplyTech Meetup. Akanksha is an accomplished, energetic, decisive, soft-spoken and highly creative human resource professional with hands-on experience in driving organizational performance through strategic HR leadership and counsel. Not restricting herself to the conventional HR roles and responsibilities, she started a meetup group and organized its talks and Coderetreats, adding her personal touch of creativity to every event.
Highlights of the Talk
Being the energy you want to attract. In this topic, we will learn how one can seek positive vibrations with the help of some interesting exercises.
Topic 3: IGNITE: Shattering Stereotypes and Igniting Hope!
This talk is a dialog between Vandana Saxena Poria and her daughter Zara Poria.

Vandana is OBEFCA, serial entrepreneur, disruptive thinker, memetic engineer, author, TEDx speaker, talent ecosystem builder and enricher. She is a Non – Executive Director of the Indian Board of UK India Business Council, a contact member of ICAEW in Western India. She works closely with the British Government to foster international trade for the UK. She was the founder and CEO of company Get Through Guides, CEO of BPP Professional Education company and chaired the British Business Group in Pune for many years. In the Queen's Birthday Honours list announced on 14th June 2008, Vandana was honored with an OBE for services to trade and Investment in India – one of the youngest Asian females to be given the honor. Vandana has brought all her brilliant thoughts together, tinged with Esoteric Futuristic Philosophies and explored through Science Fiction in her series of novels, The Ojas Chronicles.

Zara is the 12 years old daughter of Vandana Saxena Poria. She is a bright student with a crazy sense of humor. At the age 10, she was made the captain of the under 14 girls football team because she was the best player. The team she was leading as captain ended up winning the ISSA football tournament. She is a runner, consistently winning gold medals for the school. She is also often chosen to anchor school performances, plays the piano (recently told she was a Tchaikovsky natural at a national piano competition).
Come and interact with dynamic mother-daughter duo and hear candid conversations between them as they look at how the view of females in changing, what more needs to be done, how males need to change and what we need to change about ourselves to succeed in the world today. Get involved and ask questions in this scintillating opportunity to hear full and frank views about the world today!
Highlights of the Talk
What stops us (females) from achieving own goals, speaking up, taking risks?
What choices do we make because of those around us = what are girls being pressured into being / looking / acting?
Is it the same for boys?
What would encourage Zara, and other young girls to consider STEM?
What should we all be doing to encourage and empower females?
How the way people act and the way people talk to girls (in particular) has a huge impact on what they perceive as being possible for them to achieve.