Nelkinda Team: Siddhesh Nikude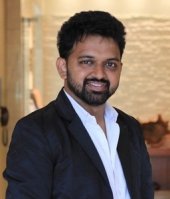 Siddhesh Nikude
Software Craft Coach
Founder / CEO
Siddhesh is one of the founder members of Nelkinda. He has 7+ years of experience in Software development and Agile Transformation. He does not believe in just a "working software", but rather in "software that works well!"
He started his career working on Java Card and Native SIM Card OS development from the hardware layer to application layer with ARM and 80x51 microcontrollers; IDEs like Keil µVision, Eclipse, and programming in C, C++, Java. Working in that technical environment taught him the importance of optimization, security, and code reliability. He has also got an award for finding an out of the box solution which helped in the completion of the project in time. Being a bit on a lazier side, he developed automation tools making work easier and time shorter.
He has experience in Java, Golang, AWS, HTML, CSS, XML, XSLT. He is good in methodologies, processes, and practices like Scrum, Agile, Automation, TDD, BDD, SOLID and has helped other organizations in their transformation journey.
He loves making and keeping things simple. Always willing to teach, and always ready to watch movies, especially action ones.
Certifications
Scrum Alliance Certified Scrum Master
Links