Nelkinda Team: Shweta Sadawarte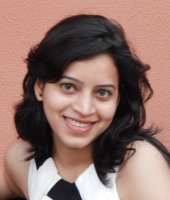 Shweta Sadawarte
Software Craftsperson
Founder / Director
Shweta Sadawarte is one of the founder members of Nelkinda. She has 7+ years of experience in a variety of domains from Software Development, Software Processes, Business Functions, and Operations to Strategies and Objectives.
She started her career working on Java Card and Native SIM Card OS development. Later she worked with a training institute where she got the chance to get a closer look at how training, events, business and operations work. She worked as a web developer in the previous organization for developing an application.
She has experience in software development life cycle starting from planning and requirement analysis phase, design and implementing code till final product deployment and maintaining the code. She has worked with cross-functional teams. She has worked on Java, C, Ruby on Rails, Golang, AWS, HTML, CSS, XML, XSLT and Make files.
She has worked with organizations for process transformations, using Agile, Extreme Programming methodologies. Experienced in coaching teams in agile. She prefers the code to be clean and follows rigorous practices of software craftspersonship like TDD, BDD, XP, Clean Code, DevOps.
For effective organization transformation work culture plays an important role. Every organization has its own recipe. She has worked with different scaled organizations which makes her understand the different process and work culture.
Being an effective multitasker, and using efficient management skills she knows how to get things done. Also with her slogan of "recreating creativity" she loves designing, from websites to dresses. With her qualities like perfection and creativity, she can make training a great experience. She is a design enthusiast off- and online and knows how to manage - people as well as social media. She likes to spend her time on creating handmade jewelry, crafts and decoration stuff. Also contributing to social activities.
Links