Nelkinda Team: Bhavesh Salunke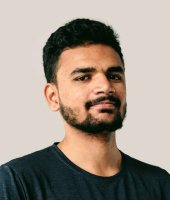 Bhavesh Salunke
Software Craftsperson - Apprentice

Bhavesh Salunke begins his career as a Freelance Web Developer with a Bachelor's Degree in Information Technology from the University of Pune in 2019. Since then he has been working as a Web Developer and has completed multiple projects with a wide set of constraints with various clients over the period. He is competent in web design, programs, and tools; and also, can incorporate open-source contributions and frequently attend meetups. He is technically sound, can work deadlines, and focus on providing qualitative work.
He is comfortable with structured code, databases, and OOP programming. Also, he likes to spend more time interfacing with people and he wishes to work with broader business questions that can be solved with simpler analytics techniques.
The only thing that interests him more than the combo coffee and coding is watching drama and listening to music. His love for gadgets is only surpassed by his passion for photography. He will be solving puzzles or making memes in his spare time. He loves socialising and is very fond of food and travelling. He believes that every moment is a new beginning and try to live his life to the fullest.
Links